The intense Mediterranean color is the inseparable element of this exclusive Beach Club in la Carihuela.
Rest areas to relax taking the sun, or our chiringuito to share a snack, a meal, or a dinner are some    of the incentives that we invite you to know.
Hammocks
The pleasure of sunbathing by the sea. The 325 sunny days invite our clients to enjoy the sea in the numerous hammocks that Playa Miguel has on an extensive beach of fine sand.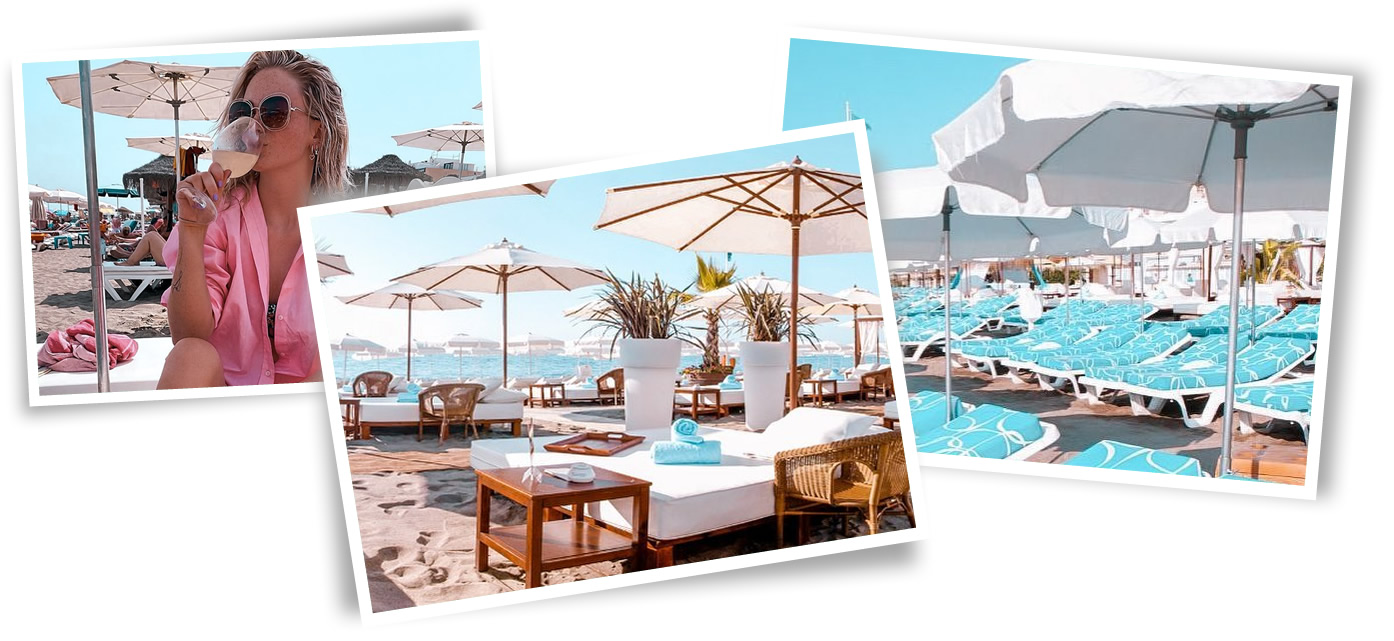 And for true lovers of pleasure we have an exclusive VIP area designed for your comfort, where you will enjoy a unique atmosphere relaxing in the original loungers.
In any of them you can refresh yourself with our cocktails and appetizers that our beach bar will bring you close to the beach.
Waiters
At Playa Miguel we have the perfect combination:
               sun, beach and passion to make you enjoy an aperitif on the shores of the Mediterranean.
A fruit cocktail, or a glass with sparkling bubbles ... our wide selection of drinks and snacks is a great option to cool off under the sound of the waves, so we offer a personalized and careful service with our waitresses service, which they will take what they like to their place of rest.